Details
Listing is for print only, frame is not included
Available in two sizes, see measurements on the side
Digital illustration
Giclée print with archival Epson K3 inks
310 gsm Hahnemühle Pearl paper
Packaged in beautiful Fedrigoni papers
Rolled and shipped in protective tubes
Worldwide shipping available
Behind
Illustration
My very first illustrations were rather simple with little attention to detail. As time has passed and more cars went through my hands I've studied the behavior of light and shade closer.

I've looked at how reflections shape the surface of chrome and how even the little adjustments in color make a huge difference.
I've moved from mimicking what I've seen in photos to what I thought should highlight the contours of these iconic cars. What you see above is the result of hours of research, looking for resource photographs on the internet, days and nights spent sitting behind the computer illustrating each car and years of practice, trying to improve upon every line I draw.
Lifelong
Print
Here at Petrolified, we strive for each of our prints to match the quality of the cars we depict.
After many years of trying (and failing) to have my artworks printed at the quality I've aimed for, I've decided to invest in being able to print these in house. All prints are now so called "Giclée" printed on a large-format Epson printer. The printer utilizes 9 different inks, accounting for better reproduction of colors and gradients and has four times the print resolution you'd find at a regular, magazine-type print.
Picking the right paper was a story of it's own... Combining best of all worlds the print industry has to offer is this satin-finished Pearl paper by Hahnemühle. It produces great, rich colors with beautiful contrasts, the details are sharp and the surface has just the right amount of shine.
This is the type of print you'd find used for museum-grade work and it should without breaking a sweat last 50 to 100 years.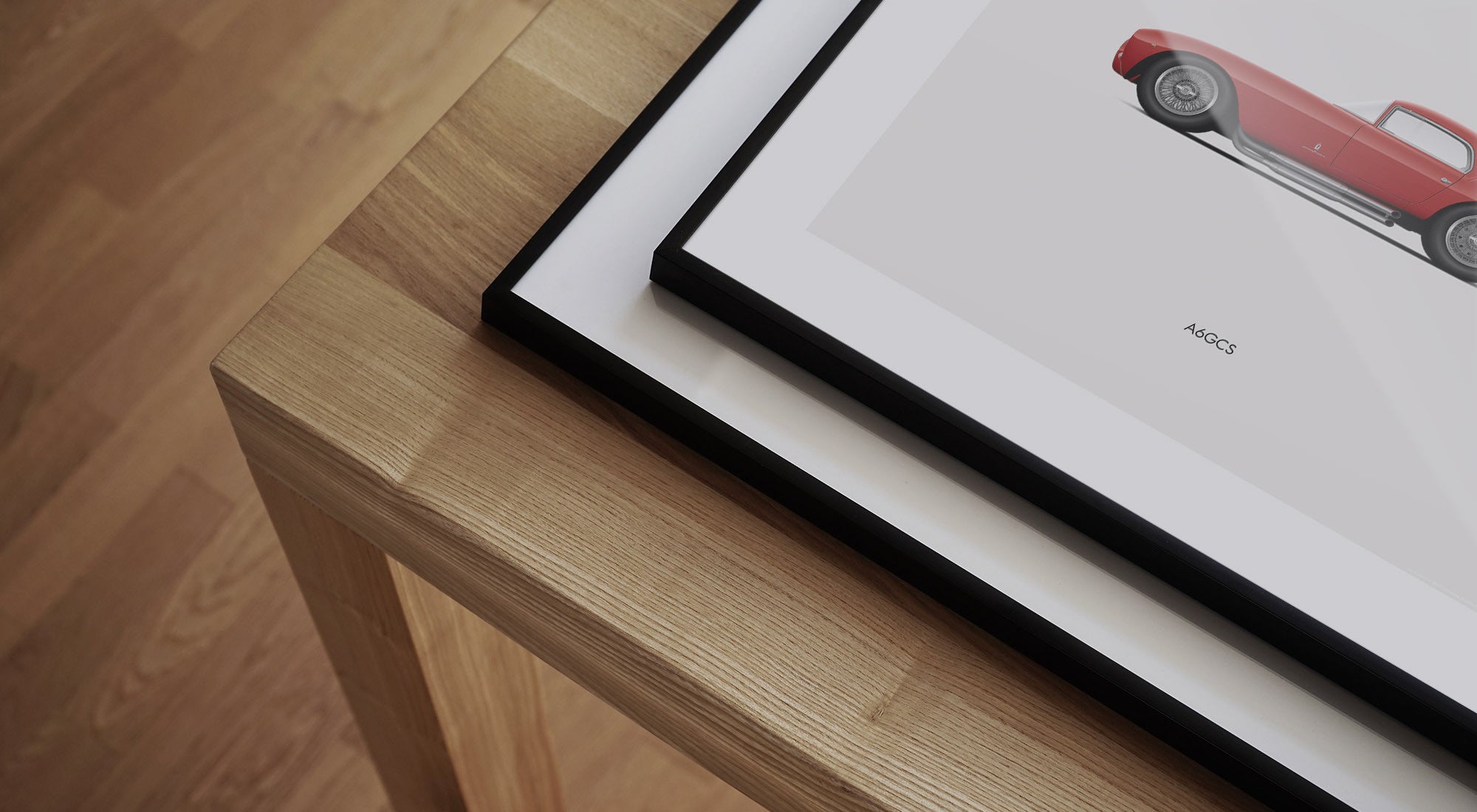 Simple
Framing
The most essential part of owning any artwork is obviously having it framed. I know what a hassle that can be and that's why our print's formats are designed as ready to frame with off-the-shelf frames available worldwide.
My personal favorite are the IKEA STRÖMBY frames. With their minimal look they don't distract from the artwork itself, are of great quality, affordable and available around the world.
Seriously, you'll have to see to believe how much an artwork looks framed. That said, if you aim for the highest standard, I'd suggest looking at bespoke framing services.
The print's size details are displayed under each individual product so you can purchase the proper frame right away.
More details regarding framing, a how-to guide and several mock ups can be found here.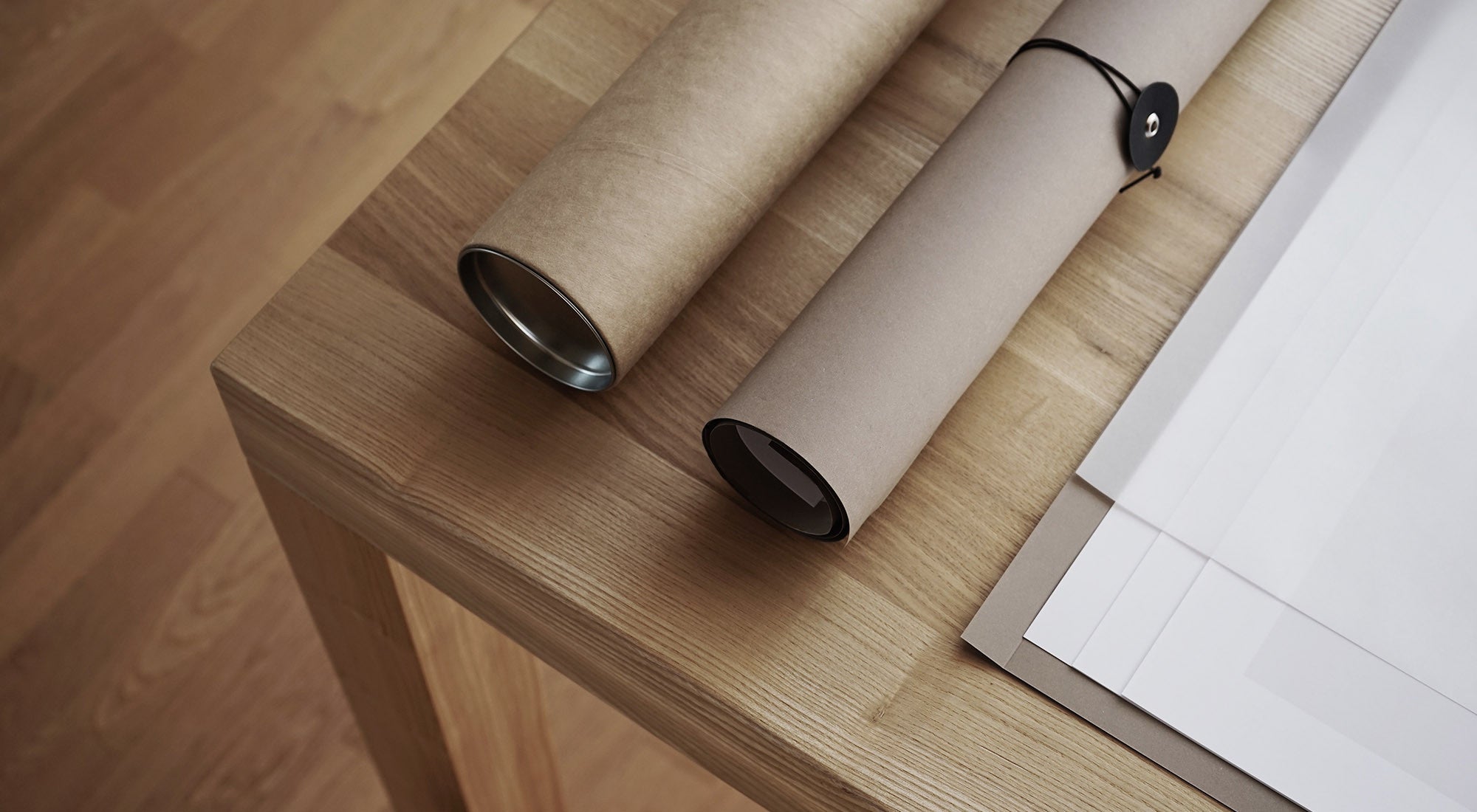 beyond
Packaging
Petrolified goes above and beyond to ensure that your prints arrive to you in pristine condition.
First, each of our prints are carefully inspected before shipment and carefully packaged between two sheets of protective paper.
The print is then shipped in a sturdy cardboard tube to protect your artwork from any bending or curling. The tube is sealed by aluminum discs on both ends.
This ensures that your print looks great after making the long trip to your doorstep.